WE ARE HEADING SOUTH AGAIN THIS WINTER
RESERVATIONS ARE FILLING UP, LIMITED SPACE AVAILABLE IN GEORGIAN BAY!
AUG 27 TO 31 BASIC 2 SPACES OPEN
SEPT 10 TO 14 BASIC OR INTERMEDIATE 2 SPACES OPEN
ADVANCED CLASS PENETANGUISHENE TO PORT COLBOURNE SEPTEMBER 20/22, 2018 T0 SEPTEMBER 26/28 4 SPACES OPEN
ERIE CANAL SEPTEMBER 29 TO October 9, 2018 4 SPACES OPEN
OFFSHORE NEW JERSEY TO VIRGIN ISLANDS NOV 1 TO 15, 2018 4 SPACES OPEN
SUMMER IN GEORGIAN BAY IS ALMOST FULL! BOOK NOW TO ENSURE YOUR SPOT IN THE LAST FOUR AVAILABLE.
SITE UPDATED AUG19, 2018
SAIL CANADA
CERTIFICATIONS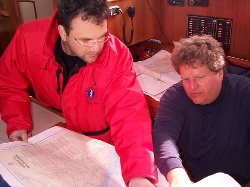 START KEELBOAT SAILING
BASIC CREW
BASIC CRUISING
INTERMEDIATE CREW
INTERMEDIATE CRUISING
ADVANCED CREW
ADVANCED CRUISING
OFFSHORE CRUISING
BOATING OPERATOR CARD
BASIC COASTAL NAVIGATION INTERMEDIATE COASTAL NAVIGATION
IYT ICC or INTERNATIONAL CERTIFICATE OF COMPETENCY

At Adventure Sailing Plus Ltd, we are dedicated to providing our customers with friendly service.
We value your business. We have made it our mission to provide reliable products and services in our customer driven approach.

To learn more about
Adventure Sailing Plus Ltd, and the products and services we can offer, please call us at 416-576-3300.
WE NOW OFFER CERTIFICATION FOR INTERNATIONAL CERTIFICATE OF COMPETENCY