WE MADE IT SAFE & SOUND BACK TO OUR HOME IN PENETANGUISHENE!
SUMMER 2019 IN GEORGIAN BAY IS JUST AROUND THE CORNER. SPACES ARE FILLING UP
SO CHECK THE SCHEDULE AND GET REGISTERED FOR THIS SUMMER!
AVAILABLE NOW
JULY 2-6 BASIC 2 SPACES
JULY 22 TO 26 BASIC 1 SPACE
SEPT 9 TO 13 BASIC OR INTERMEDIATE 4 SPACES
JULY 8 TO 12 INTERMEDIATE 2 SPACES
JULY 29 TO AUG 2 INTERMEDIATE 2 SPACES
SEPTEMBER 3 TO 7 INTERMEDIATE 2 SPACES
THAT IS ALL THAT IS LEFT.
SITE UPDATED JUNE 13,, 2019
FUTURE NEWS: STARTING IN FALL OF 2019 WE WILL BE OFFERING SAILING COURSES ON A CATAMARAN. THIS IS THE LATEST ENDORSEMENT FROM SAIL CANADA FOR CERTIFICATION! LET US KNOW IF YOU ARE INTERESTED!
NEW PROGRAM NOW AVAILABLE. FRACTIONAL OWNERSHIP OF 44 TO 48 FOOT CATAMARANS IN THE CARIBBEAN. INQUIRE TODAY TO BECOME A PARTNER!
SAIL CANADA
CERTIFICATIONS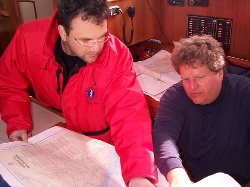 START KEELBOAT SAILING
BASIC CREW
BASIC CRUISING
INTERMEDIATE CREW
INTERMEDIATE CRUISING
ADVANCED CREW
ADVANCED CRUISING
OFFSHORE CRUISING
BOATING OPERATOR CARD
BASIC COASTAL NAVIGATION INTERMEDIATE COASTAL NAVIGATION
At Adventure Sailing Plus Ltd, we are dedicated to providing our customers with friendly service.
We value your business. We have made it our mission to provide reliable products and services in our customer driven approach.

To learn more about
Adventure Sailing Plus Ltd, and the products and services we can offer, please call us at 416-576-3300.
IYT ICC or INTERNATIONAL CERTIFICATE OF COMPETENCY PROVIDED THROUGH WAVELENGTH SAILING SCHOOL.

WAVELENGTH SAILING SCHOOL IS PLEASED TO OFFER CERTIFICATION FOR INTERNATIONAL CERTICICATE OF COMPETENCY WITH FRANK BARON AN IYT CERTIFIED INSTRUCTOR.
FRANK BARON IS AN IYT CERTIFIED INSTRUCTOR.